Mobile Channel:
Empower your customers to ask questions on any mobile device and receive a single, accurate answer.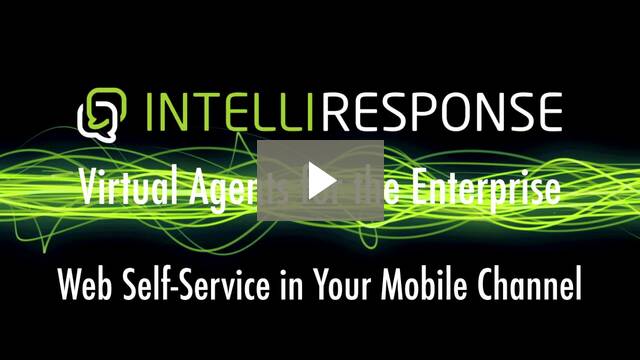 Nearly everyone is a mobile consumer now and we all want the ability to get answers without having to switch devices or dial into the contact center. Using the IntelliResponse Virtual Agent solution for mobile, customers simply type their questions on any mobile device in the very same manner that they would on the website.
The single, accurate answer is delivered in an easy-to-read mobile-optimized screen. The experience is simple and satisfying, without excessive scrolling that is cumbersome on smaller screens. IntelliResponse mobile VA's also leverage industry approved voice recognition technology, enabling customers to verbally ask their question and receive one right answer.